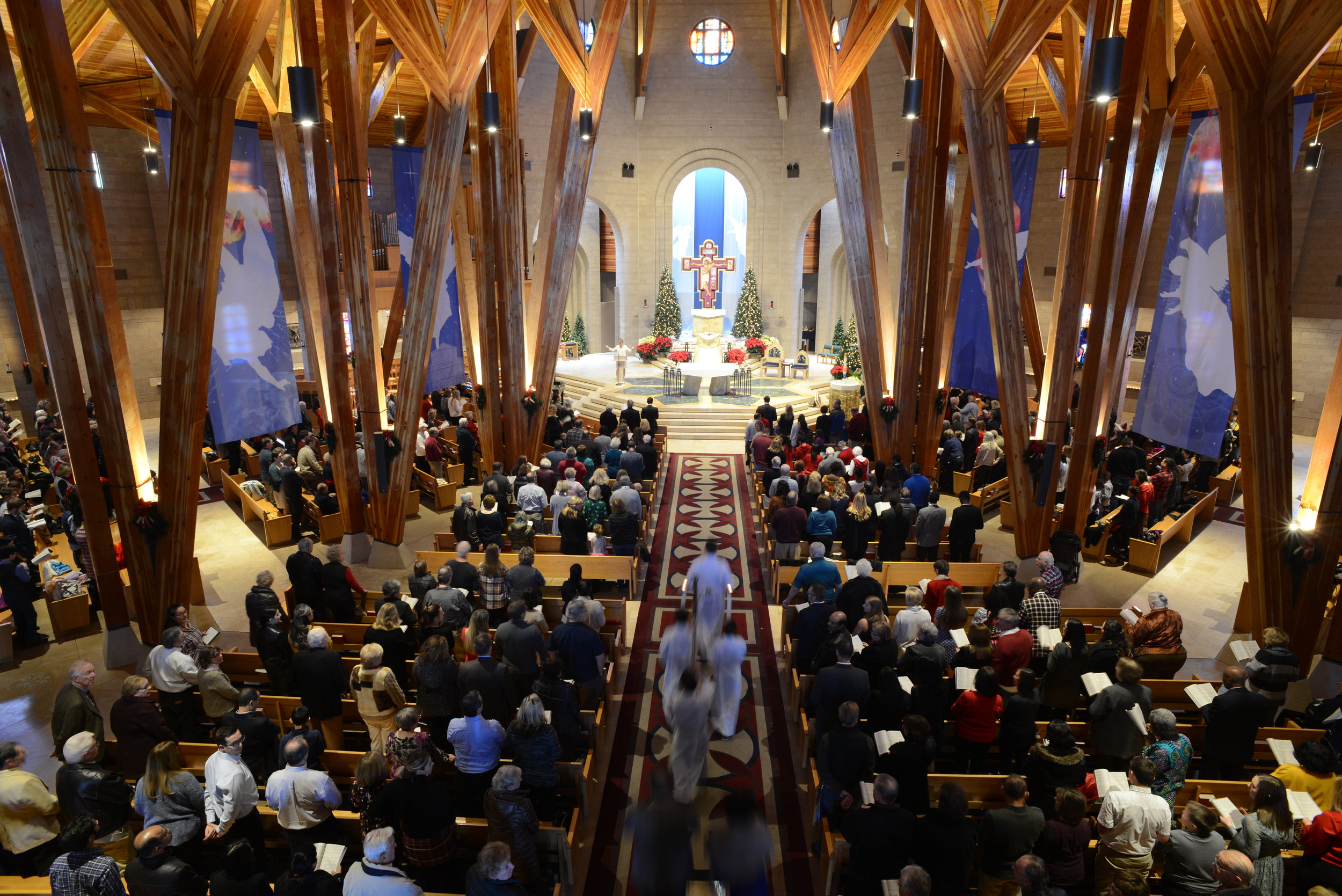 Our doors are open to everyone
GUIDED BY THE HOLY SPIRIT, OUR LADY OF LORETO CATHOLIC PARISH IS A EUCHARISTIC COMMUNITY THAT SEEKS TO LIVE THE WORD OF GOD, INSTILL THE LEGACY OF FAITH, AND PROCLAIM THE LOVE OF CHRIST THROUGH SERVICE TO ALL.
Holy Mass
Monday thru Saturday: 7:30am
Saturday (Anticipatory): 5pm
Sunday: 7am-9am-11am-5pm
All Saints
& All Souls Day
Mass Times

All Saints Day (HDO)
Thursday, October 31st:
5:30pm (anticipatory)

Friday, November 1st:
7:30am & 5:30pm
________________________
All Souls Day
7:30am

All are invited to bring an 11 x 14 (or smaller) framed picture of their deceased loved one to place at the altar.

Confessions
Saturday:
8:30am until the line ends
Wednesday preceding the first Saturday of the month:
6:00pm until the line ends
Parish Office Hours
Monday-Friday: 8:30am-5:00pm
Beginning in September, the Parish Office will close at 4:00pm every Friday.


Location
Our Lady of Loreto Parish
18000 E. Arapahoe Road
Foxfield, CO 80016
303-766-3800
Events
Stay up to date with all of the latest that is happening around Our Lady of Loreto.
Click the button above to see
upcoming events.
Parish Calendars
Click here for the parish event schedule, priest Mass schedule, and any seasonal liturgical schedules.